Intelligent Optimization and Allocation
Overview
Centilytics allows Cloud Optimization & Allocation to decentralize 100% of your cost by different cost centers and optimize them up to 70%.

Your cloud investments can turn into a disaster if your resources are not planned, utilized and allocated properly. Allocating your cloud resources to cost-centers or groups is the most important stipulation in order to take control of the cloud sprawl. At the same time, Provisioning and continuously updating your cloud resources is critical to get the best performance at the best value.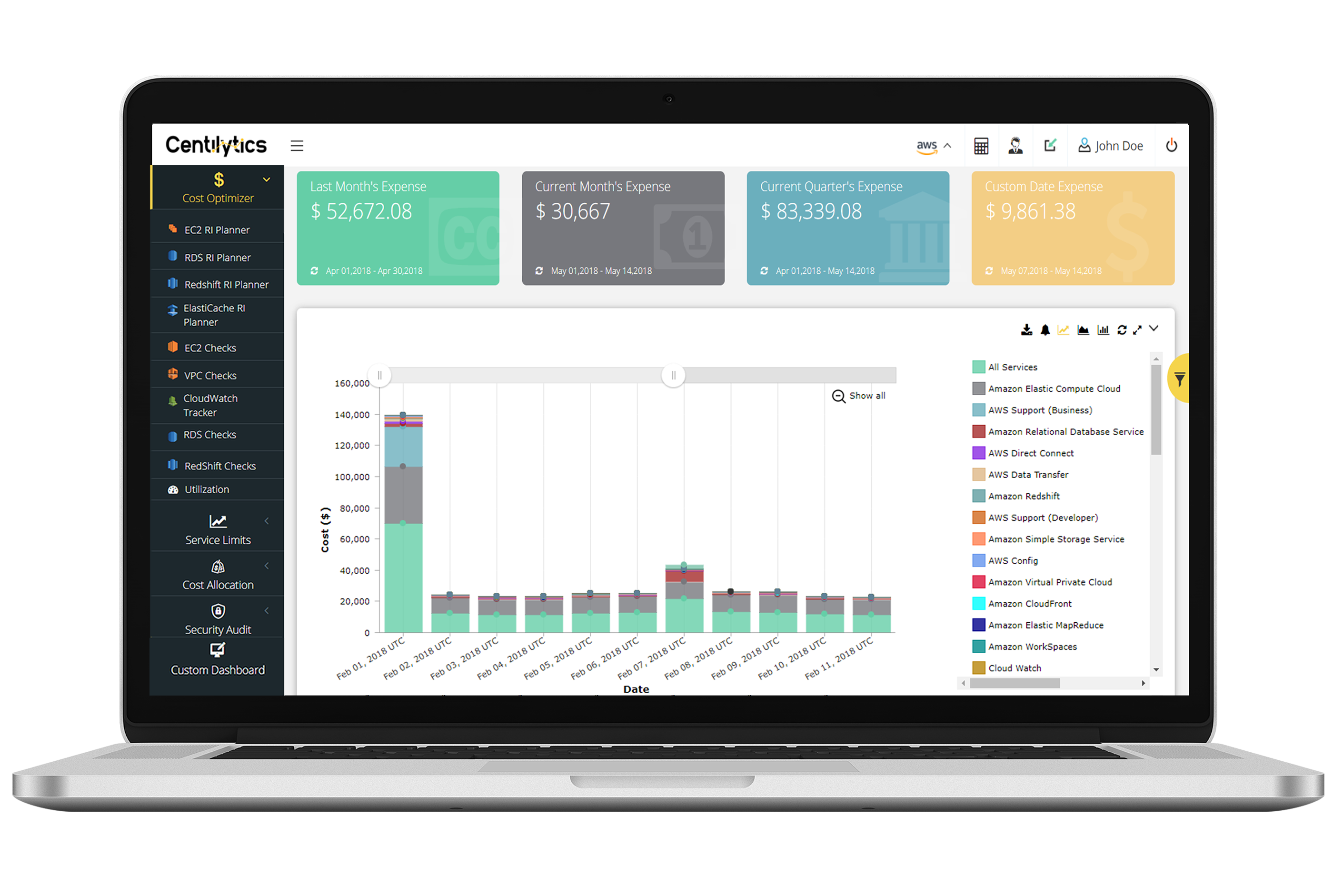 Cloud Optimization
Avoid under and overutilization of your resources with our actionable insights and relevant recommendations on how to better optimize your resource utilization, purchases and reduce the wastage.

Resource Allocation
Not only you can see and configure all your resource tags right from our console but also identify and tag resources that are left untagged or have been mis-tagged. With over 300 taggable resources across the cloud, we help you define a proper naming convention for your tags to keep your entire infrastructure compliant.
Centilytics tracks every resource and ensures complete accuracy in your cost allocation. It then generates clear cost allocation reports to assign the consumption to various teams, applications, environments etc.

0

70

%
Savings on Reserved Instances

0

80

%
Utilization of All your Resources

0

100

%
Cost Allocation
Highlights
Start optimizing your resource
FIX NOW