Intelligent Cloud Visibility
Overview
Centilytics processes gigabytes of your data, identifying deep cost and usage correlations that the human eye cannot identify.

We enable organizations to monitor and gain a comprehensive understanding of their cloud cost, utilization, and activities in a simple 5 click fashion. Our role-based interactive insights make it easy for you to share the appropriate information with all the stakeholders in your company. We take the ownership away from one individual and allow each team to be accountable for their own cost and resources.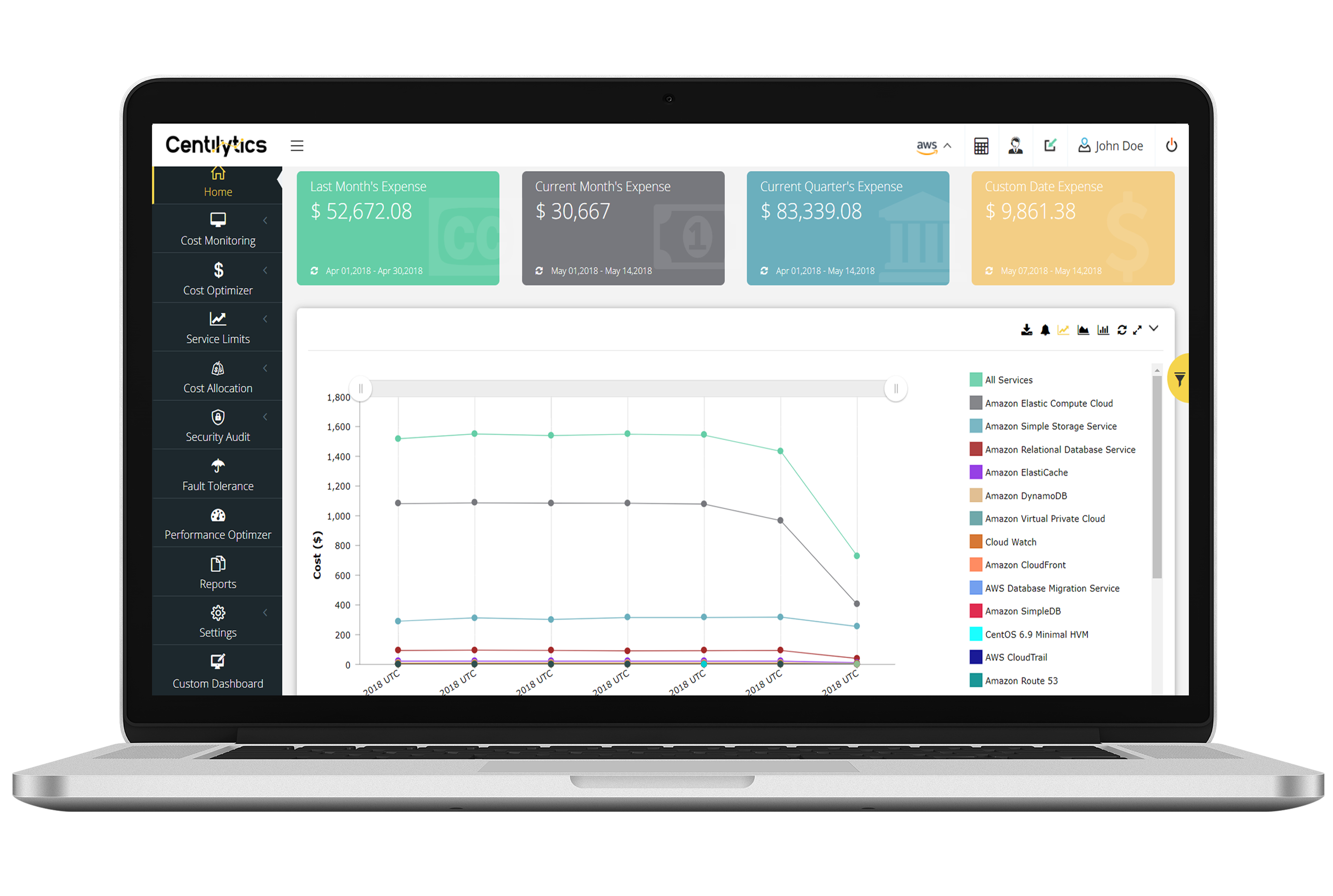 Cost Monitoring
Monitor your monthly billing and usage trends with hourly-level granularity. Centilytics delivers deep actionable insights on your cloud usage and costs incurred by each one of your accounts & subscriptions by looking into each service, region, resource tag and much more.
You can visualize every dollar spent across your multiple clouds from our all-in-one cloud management platform. Now, controlling expenses and decrypting billing trends across your cloud is no more a rocket science.

Activity Tracker
We give you complete visibility into your resource and user activities including the event history of your accounts, API calls made, and actions taken through various services across your cloud. Our tracker also helps you to identify which users and accounts performed what actions, from which source IP address(es) the API calls were made, and when the calls were made. This streamlines your resource change tracking, security analysis, and troubleshooting.

Utilization Tracker
Centilytics furnishes you with data that makes sense and delivers actionable insights that help you monitor your entire infrastructure, applications, and services running on the cloud. Our utilization tracker depicts key logs and metrics like CPU utilization, memory, etc. This enables you to comprehend and respond to system-wide changes in the performance, proactively pinpoint and fix issues, optimize the utilization of your resources, and get a consolidated view of operational health.

0

500

+
Insights

0

80

+
Cloud Services

0

65

+
Filters
Highlights