Intelligent Governance and Reporting
Overview
As your cloud or hybrid environment continues to scale, losing track across your infrastructure is quite easy. Centilytics enables easy governance and control over your cloud with agile policy management, advanced budgeting and reporting systems catering to all the layers of your organization.

We identify the inefficiencies in your cloud, slowing down your business and help you fix your cost leaks to accelerate results. Our cloud governance module ensures that your cloud implementation aligns with policies and keep your business strategies intact.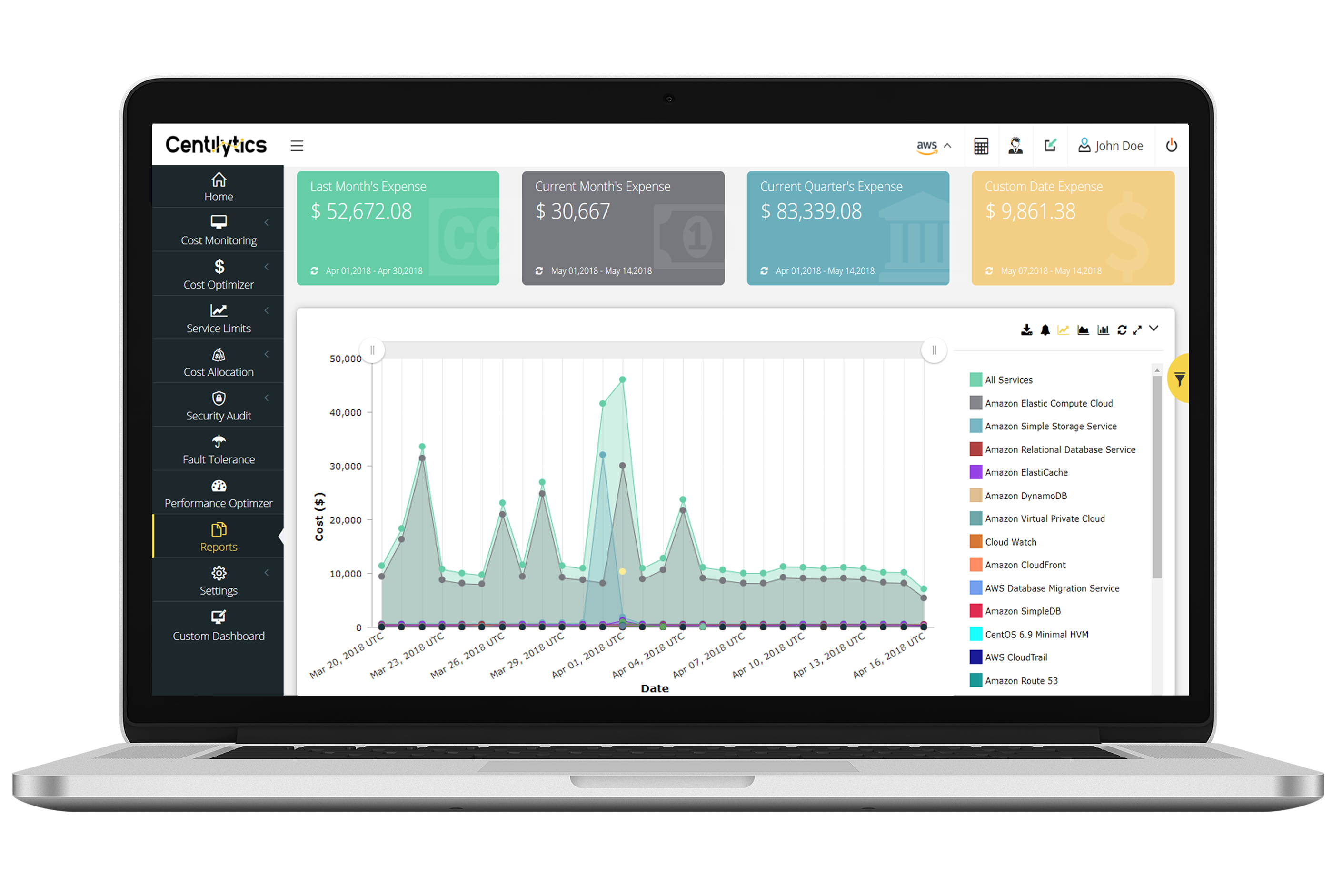 Budgeting
Stay one step ahead with our predictive model of anomaly detection that discovers deviations from the usual trend in your cloud cost. You can now control your minimum, maximum, average and sum of cloud spend.

Reporting
No more of tedious pivot tables and complex spreadsheets. Centilytics provides interactive graphical and tabular reports across multiple accounts, departments, teams, clouds, or a custom blend of these. Our integrated reporting helps you evaluate your hybrid infrastructure activities and gain a detailed understanding of the entire cloud spend, consumption, and wastage.
Get over 500+ reports with easy cost allocations based on your resource tags, services, regions, blended-unblended costs and more. Pick between easy to edit excel files or elegant to share PDFs and create automated schedulers or download them at will.

Alerting
Get notified when your infrastructure's security, performance or cost allocation deviates from the expected norms. Define your own escalation metrics for warnings and critical alerts.
Set and share your custom alerts based on cloud regions, services, account IDs, and resource tags in use.

0

500

+
Reports

0

200

+
Alerts

0

100

+
Budgets